Health Care Services at Extendicare Kapuskasing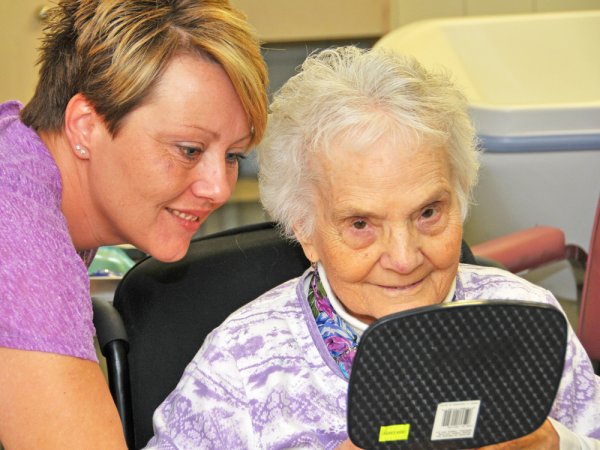 Long-term care
Extendicare's long-term care services are designed for people who can no longer be cared for at home or in assisted living. Our homes specialize in providing long-term care and a variety of innovative services and programs that help support the physical and emotional needs of an individual over an extended period of time, whether that is a period of months or even years.
Restorative care
Extendicare's uses a coordinated approach to care which is integrated throughout all aspects of our home. This approach is intended to ensure that all residents, regardless of the length of time they stay with us, are able to maintain or improve their functional and cognitive capacities in all aspects of daily living to the extent of their own abilities.
Respite care
Very similar in nature to our short stay, respite care services are offered with the care-giver in mind. Often caregivers in the communities we serve are carrying the burden of care alone and it can be both exhausting and overwhelming. Our respite care services provide the caregiver a break so they can go on vacation or simply rest and recharge, all while feeling confident that their loved one is receiving top quality care and service while they take their much-needed break. Extendicare offers respite care services across Ontario with a total of 16 homes and 27 beds.
Dignity, compassion, and clinical expertise | High-quality end-of-life care delivery
Every resident and their family deserve compassionate and high-quality care at each step of their journey in long-term care.
To support those in our care as they enter or prepare for their final chapter in long-term care, our teams work with families to tailor individualized care plans for their loved ones, in what can be some of the most difficult times in their lives.
We provide enhanced palliative care training for interdisciplinary teams across each of our homes in partnership with Pallium Canada, Canada's leading palliative care educators, to enable our team members to provide high-quality clinical, spiritual, and emotional palliative care supports for residents and their families.
Are you a family member or essential care partner?
Pallium offers free Essential Caregiver Palliative Care Training to families. For more information, practical training and resources for caregiver partners to support loved ones in palliative care, visit: LEAP Carers - Pallium Canada
Services de soins de santé offerts à Extendicare Kapuskasing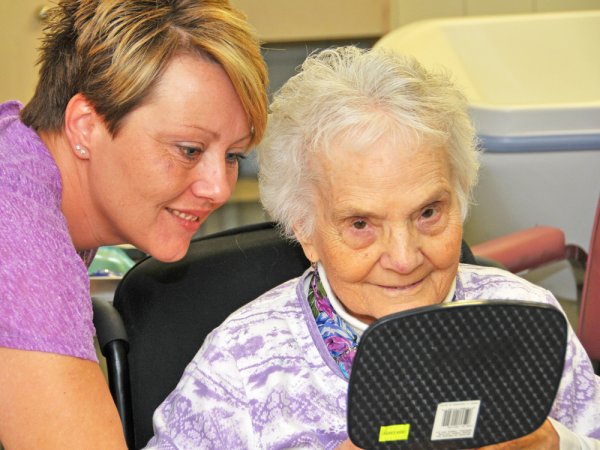 Soins de longue durée
Les services de soins de longue durée d'Extendicare sont destinés aux personnes dont on ne peut plus prendre soin à domicile ou dans un établissement offrant des services d'aide à la vie autonome. Les foyers Extendicare se spécialisent dans la prestation de soins de longue durée et de divers services et programmes novateurs qui aident à répondre aux besoins d'ordre physique et émotionnel des résidents pendant des mois, voire des années.
Soins de rétablissement
Extendicare offre des soins selon une approche coordonnée, laquelle est intégrée à tous les aspects du foyer. Cette approche a pour but de faire en sorte que tous les résidents, quelle que soit la durée de leur séjour chez nous, soient en mesure de maintenir ou d'améliorer leur capacité fonctionnelle et leur capacité cognitive dans tous les aspects de leur vie quotidienne.
Soins de relève
Un peu comme les séjours de courte durée, les services de soins de relève ont pour but de fournir un répit au proche aidant. Dans les communautés que nous servons, beaucoup de proches aidants assument toute la charge en matière de prestation des soins, ce qui peut finir par être épuisant et accablant. Nos services de soins de relève permettent aux proches aidants de profiter d'un répit. Ils peuvent choisir de partir en vacances ou de simplement se reposer et refaire le plein d'énergie tout en ayant l'esprit tranquille en sachant que leur proche reçoit les meilleurs services et soins possible, tandis qu'ils font une pause bien méritée. En Ontario, Extendicare compte 27 lits de soins de relève dans 16 foyers.